At the entrance to the Medina of Marrakech, in the neighborhood that carries its name, you will find Dar El Bacha. It is one of the most beautiful palaces in the Red city.
At the beginning of the 20th century, Thami El Glaoui, the Pacha of Marrakech, built Dar el Bacha. Dar El Bacha means, by letters, the House of the Pacha.
Since 2014, the National Museums Foundation (FNM) managed Dar El Bacha in Marrakech. The foundation has developed a restoration and rehabilitation project for Dar El Bacha.
Renamed Dar El Bacha - Musée des Confluences, this new museum opened on December 18, 2017. And still, a real blessing for lovers of art and history.
Who Was Pacha Thami el Glaoui?
In the first half of the 20th century, Pacha Thami el Glaoui was the powerful man of Morocco. He controlled Marrakech and Morocco during the French colonial period.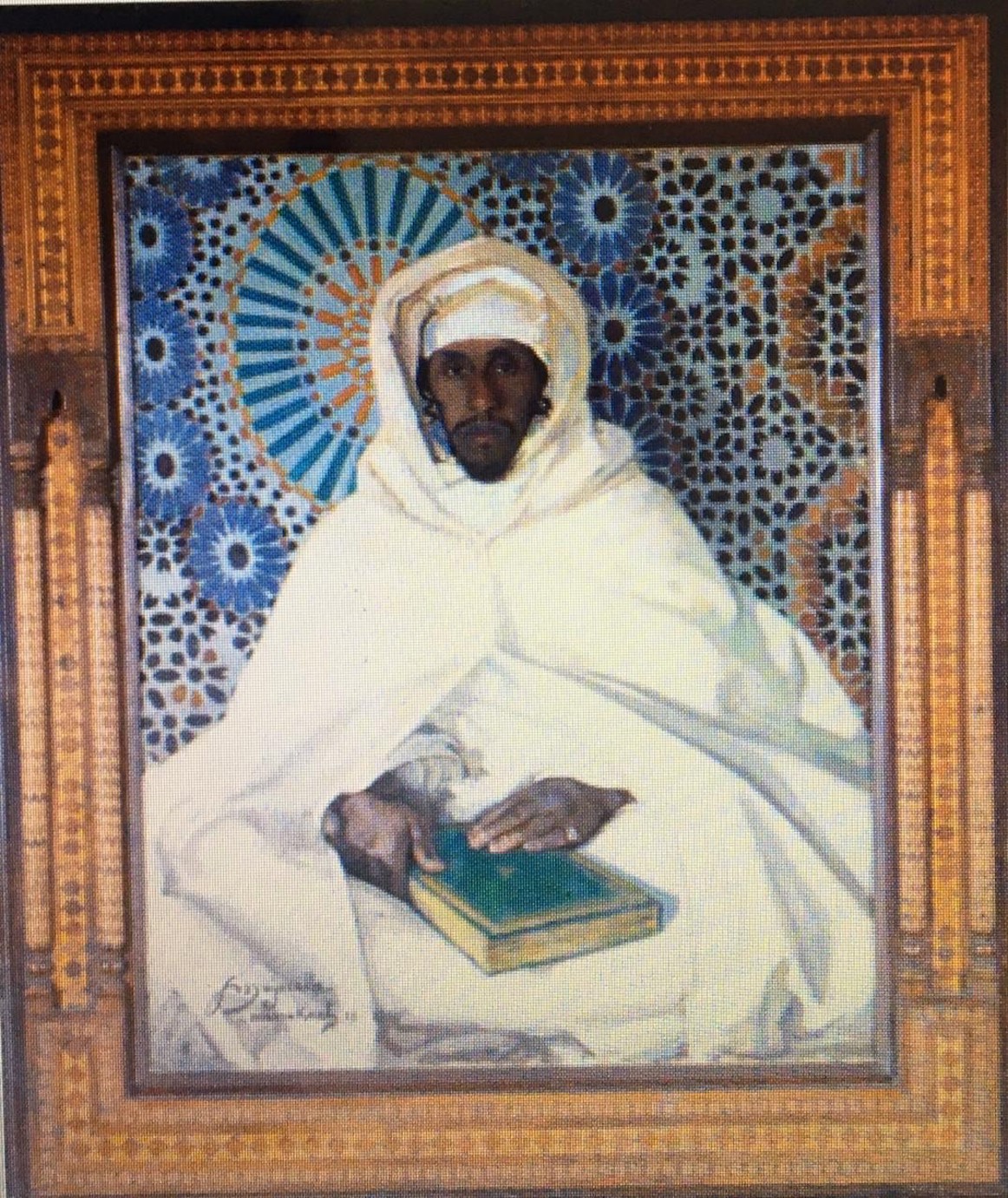 El Glaoui Portrait By Majorelle
He was known for his properties, expensive lifestyle, and mythical gatherings.
At Dar El Bacha, he received Winston Churchill, Charlie Chaplin, and other guests. The Pacha was charmed by Western culture. Yet, he also owned a harem of more than 100 women.
We dedicated, in the following link, a full article about Pacha Thami El Glaoui.
Architecture Of Dar El Bacha
At the main entrance, a long corridor is open to let you discover the ceiling. It is a mixture of colorful zellige and Andalusian-style architecture.
When you advance, you will find a sculpted cedarwood door. Pure pigments such as poppy, indigo, and saffron make this door unique.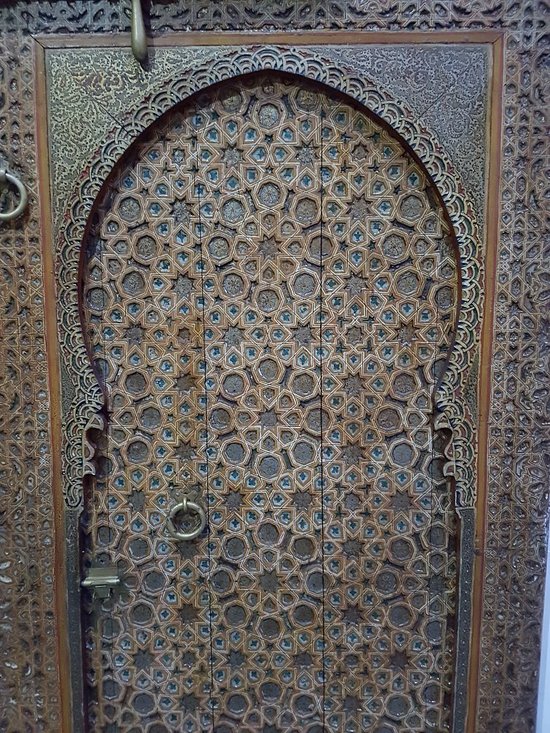 Cedarwood Door
The ceiling has unique decoration with many colors and shapes. These shapes in the ceiling are in cedarwood with geometric and floral patterns. Their designs and colors recall the visitors.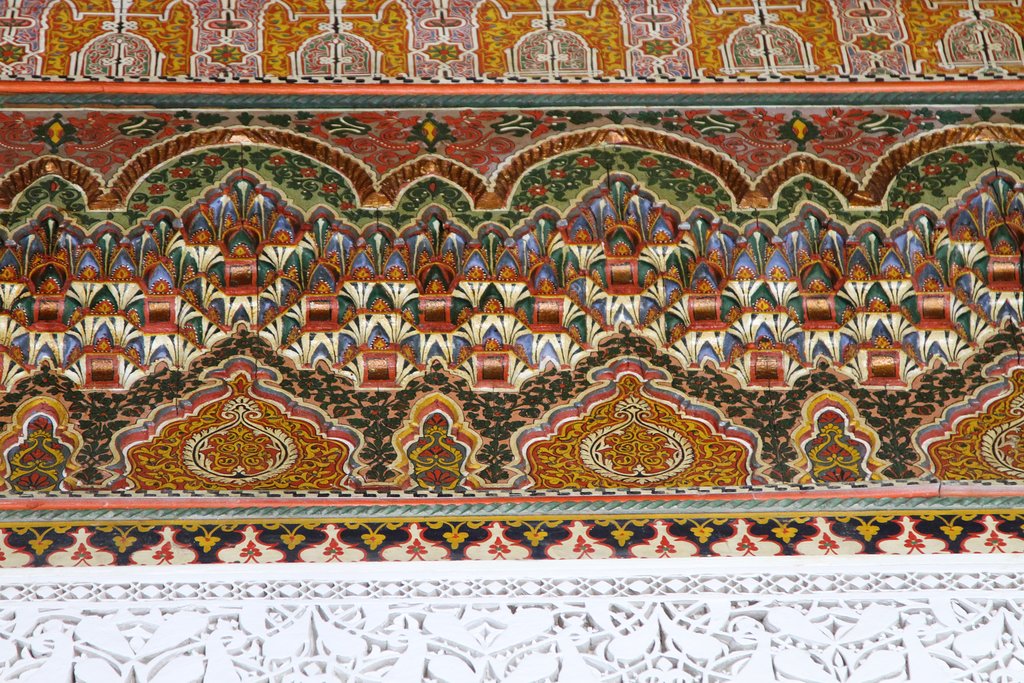 Decorated Ceiling In Dar El Bacha
The zelliges cover the columns. The rigorous geometry of polygons, friezes with diamond-shaped florets make the columns exquisite.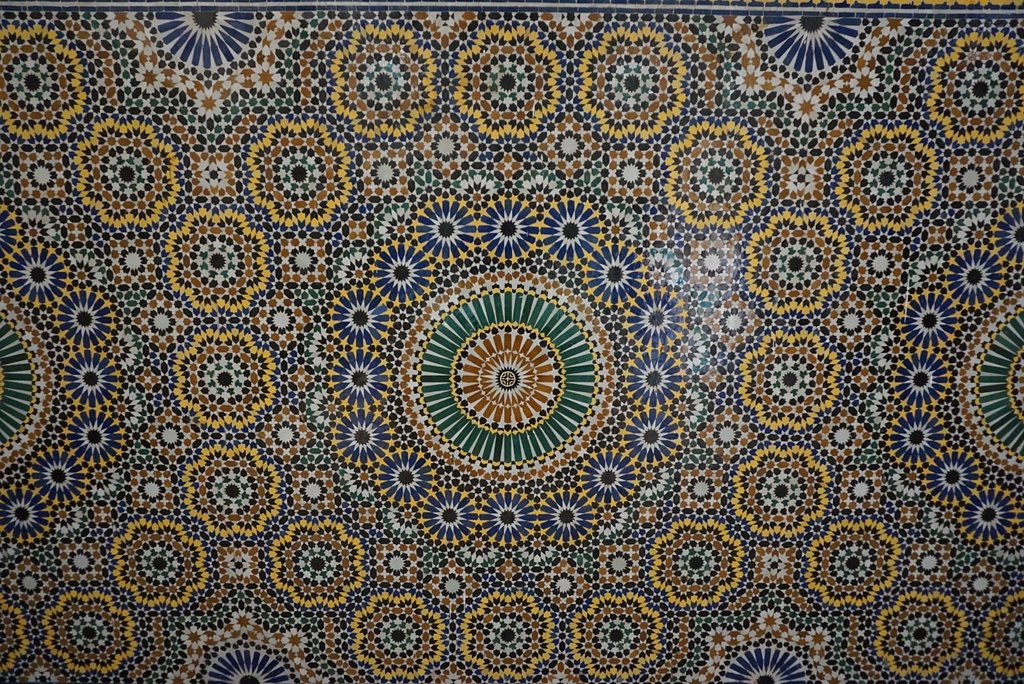 Mozaic in wall in Dar El Bacha
You will understand, Dar El Bacha in Marrakech is already a museum in itself! To add to your pleasure, the Musée des Confluences now regularly hosts quality exhibitions.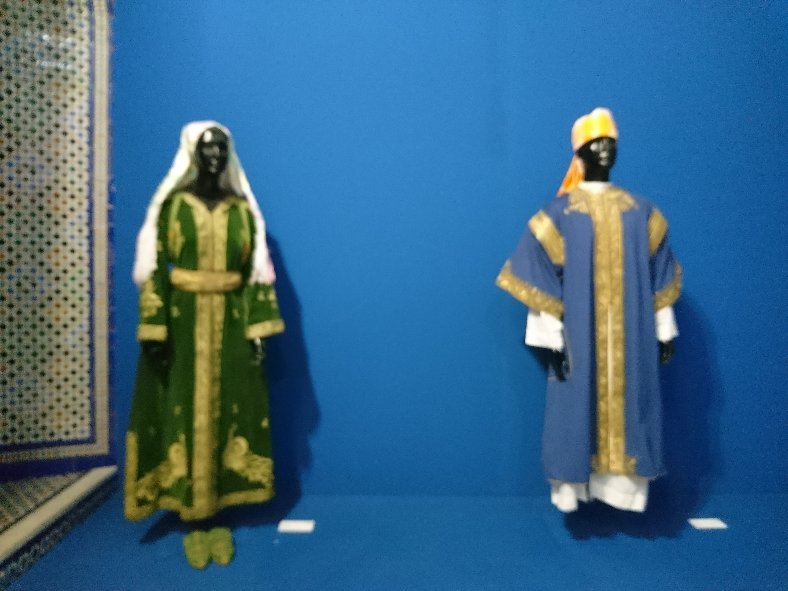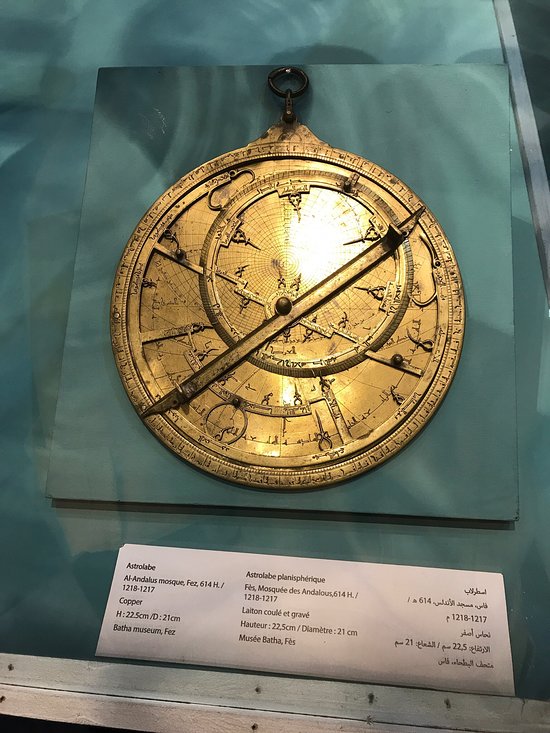 Practical Info Before Visiting Dar El Bacha
How To Get To Dar El Bacha?
Dar el Bacha Museum of Confluences lies in the medina of Marrakech. It is around a 15-minute walk from Jemaa el-Fna square. The central bus station and Bab Doukkala bus stop are within an easy walking distance.
When To Go To Dar El Bacha?
Dar el Bacha is closed on Tuesdays.
From 10 am to 6 pm, the museum is open from Wednesday to Monday.
On Fridays, Moroccan enter for free to the museum. So you may find the gallery more crowded during this day of the week.
Entrance Fees For Dar El Bacha - Musée des Confluences
It costs 60dhs (about 6$) for foreigners and 30dhs for nationals to access Dar El Bacha.
It is always free for all children and students.
On Fridays, it is free for nationals and foreign residents in Morocco.
Guided tours are by appointment.
Dar El Bacha Coffee Shop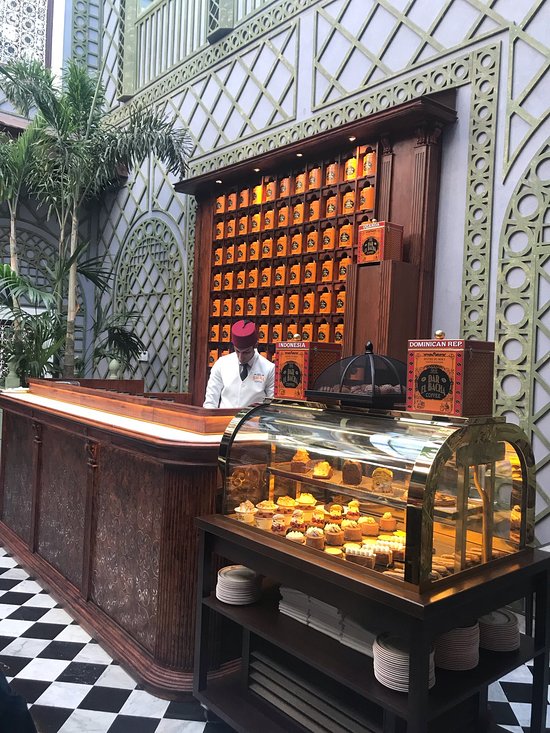 Dar El Bacha Coffee Shop
The museum has a lovely coffee shop with a great atmosphere.
You may find it a bit pricey; 40 MAD (around 4$) for a small cup of coffee.