Agafay desert is not a sand desert but an earthen plateau.
At Agafay desert, the landscape is spectacular. The terrain is tremendous and irregular. The colors are yellow and brown. Here and there emerged Cracks and rocky mountains of different shapes and sizes. Water is out of the ordinary. The vegetation is rare and thin. And throughout the day, shades contrast, and atmospheres shift like a melody.
Content
How To get To Agafay Desert From Marrakech?
Agafay Desert Weather: A Real Contrast
What To Do In The Agafay Desert? (Top 5)
How To get To Agafay Desert From Marrakech?
Most of the agencies offer a pick-up and drop-off from your hotel in Marrakech.
The distance from Marrakech to the Agafay desert is approximately 35 km or 22 miles. This distance is less than a 1-hour drive from Marrakech.
To get to the Merzouga Sand Desert, you need at least 9 hours drive. The Agafay desert is a better alternative to the Sahara Desert if you do not enjoy spending your vacation in a car.
Agafay Desert Weather: A Real Contrast
The prevailing climate in Agafay is known as a local steppe climate.
There is little rainfall throughout the year. With an average of 42 mm, February is the wettest month.
The warmest month is August, with an average of 28(°C)/82(°F).
The highest temperature can reach 37(°C)/ 99(°F). If you decide to go there during that period, you may sweat from spots you do not know you had.
In January, it can go down to 4(°C)/ 39(°F) at night. If you want to spend a night there, do not forget to bring your heavy and warmest coat.
What To Do In The Agafay Desert? (Top 5)
From hard to soft, there are plenty of activities that can consume your day or night.
1. Buggy Car and Quad Biking excursion
You will get dusty, very dusty!
So, think about the kind of clothes you want to wear. They should also be comfortable.
You can take a full or half-day Quad biking excursion in The Desert Of Agafay and the Takerkoust Dam.
2. Jet Skiing And Other Nautical Sports at Takerkoust Lake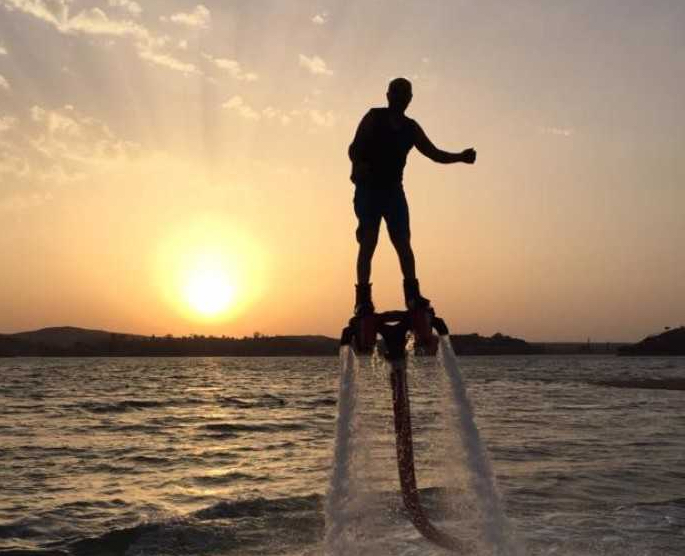 Flyboard, Takerkoust Lake
The French built the Takerkoust dame in the 1920s. They have the intention to provide the city with clean water and electricity.
Now it's a recreational area popular with both locals and tourists.
Swimming is not allowed at Takerkoust Lake. But water sports are popular activities here.
You can practice jet skiing, wakeboarding, flyboarding, and others. Those nautical sports will give you extraordinary excitement. If you are not an expert and you need some training, don't worry. Coaches are here all the time to take you off the ground.
3. Lunch in Berber Tents: A Memorable Food Experience.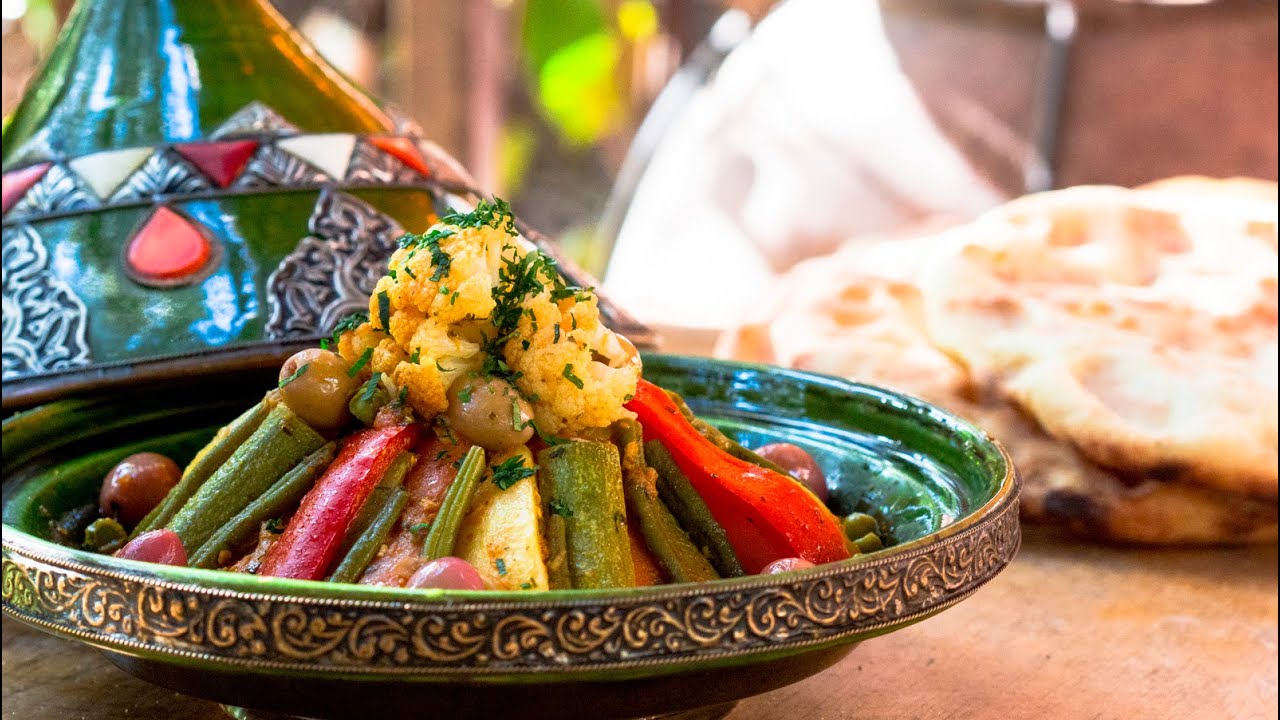 Berber Tagine
Do you like something tasty and authentic?
In the open air of the Agafay desert, try a home-cooked Berber tagine. Appreciate the fresh seasonal local fruits. Enjoy the energizing mint-tea.
4. Sunset Camel Ride through the Desert of Agafay: Calm and Serenity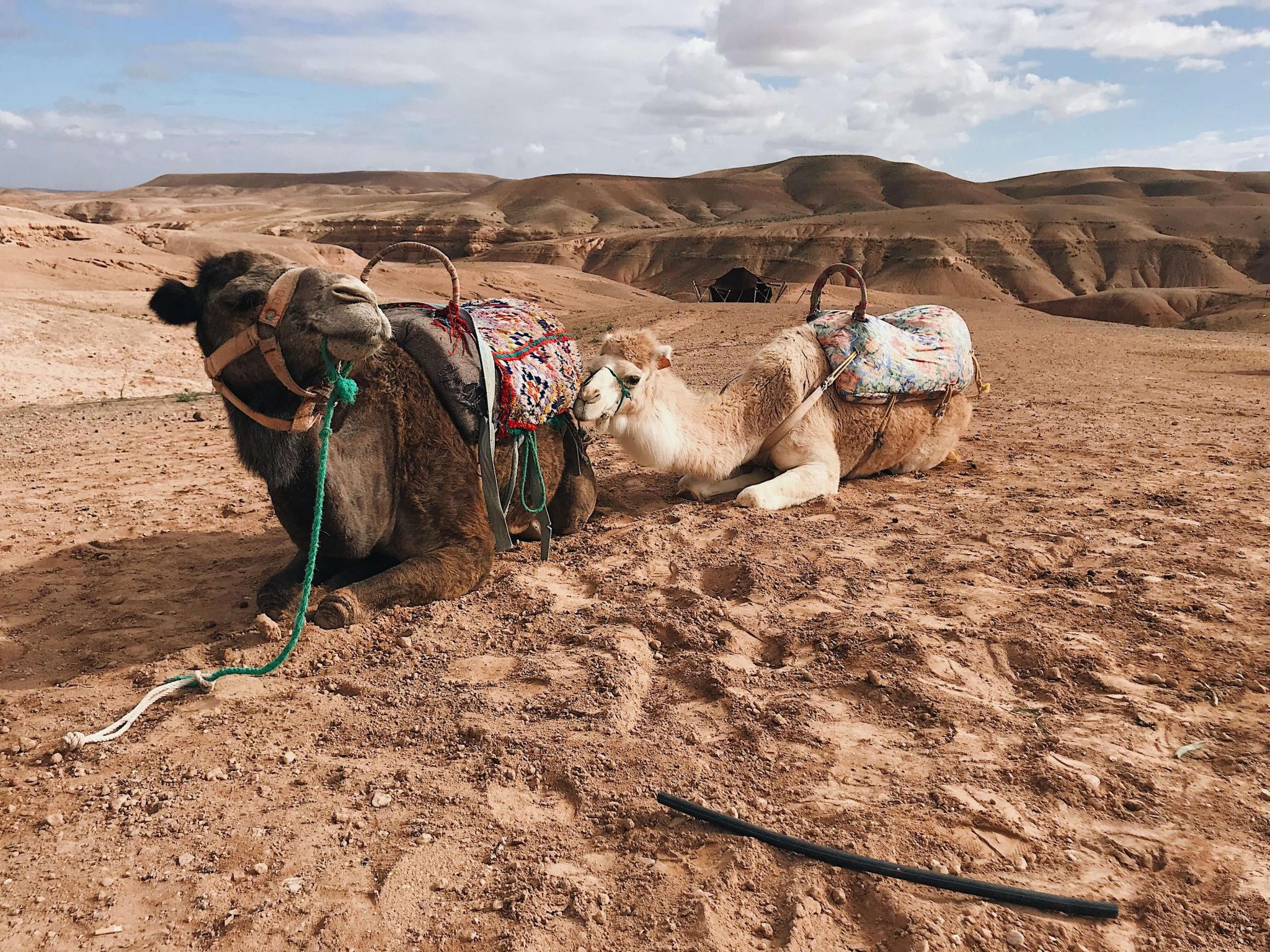 Camel ride
Do you know that desert caravans, once, passed through here?
Yes, this was the road from the Sahara Desert to the Atlantic Ocean.
So go and ride a camel over the same path and caress the beast's hair.
Smell its perfume mixed with the fresh air. This bedouin landscape is fascinating.
You will imagine yourself living in ancient times! So, pause for a while and enjoy the spectacular show of the sunset.
The continuous flow of violet, pink, and orange in the sky will dispatch you from the ground!
5. Agafay Desert Overnight: Listen To Silence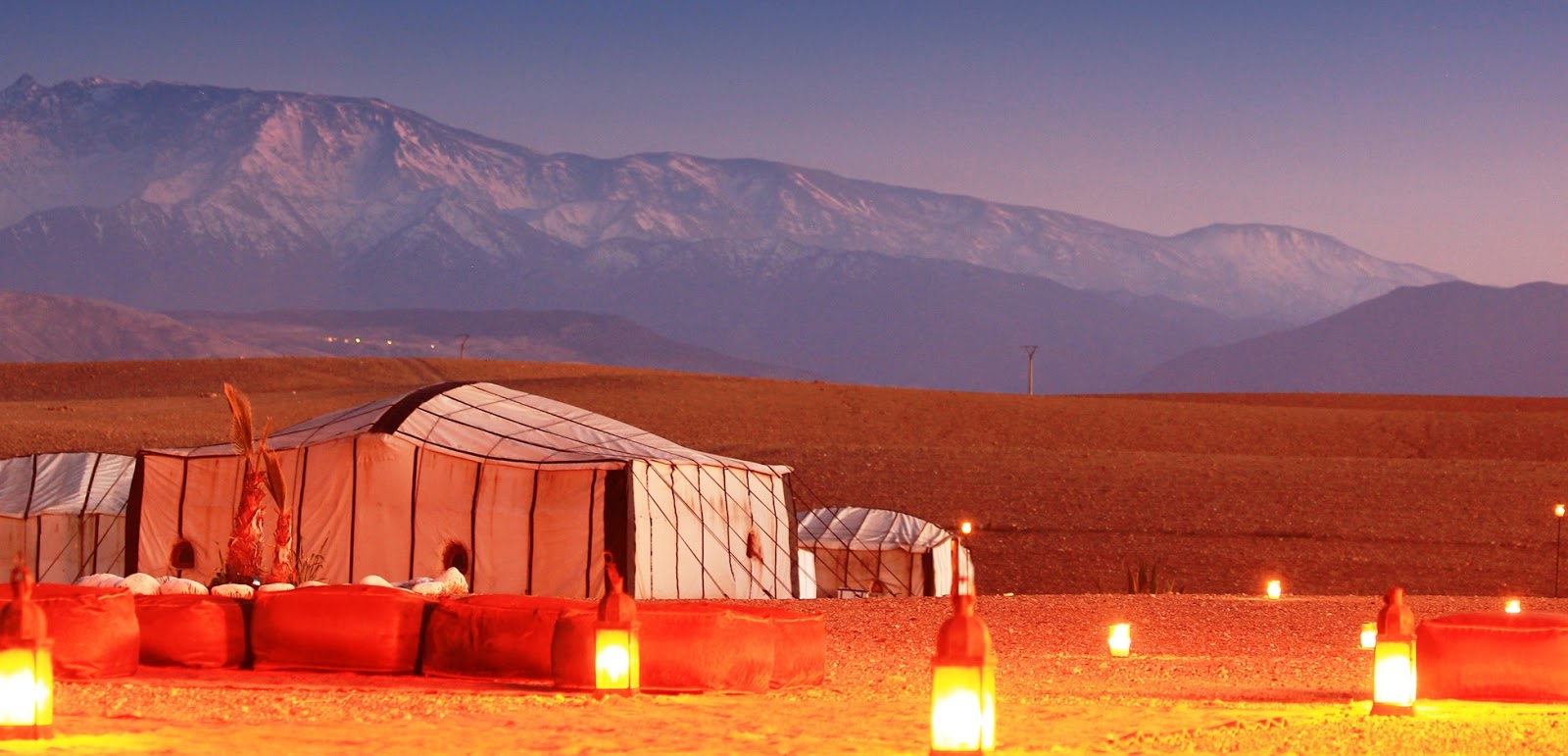 Agafay Desert Camp
Few experiences can beat a night in the Desert.
During sunset in the Agafay Desert, you will see the clouds turning in beautiful motion. Changing from orange to pink, and finally violet.
Little by little, darkness takes over the horizon. The stars start to shine shyly.
A fresh and sweet breeze moves gently throughout the space. The night is knocking at the door. Now you can listen to the sounds of the Desert. And then listen to your inner-self.
Conclusion
Sahara desert trips are popular for most visitors to Marrakech and Morocco.
Yet, it's not always practical to make this journey.
When you decide to take a desert tour from Marrakech, the minimum recommended time is three days.
If you don't have enough time to visit the Sahara Desert, the Agafay desert is a good alternative. It is close to Marrakech (less than a 1-hour drive).
Still, it has the benefit of being far from the overpopulated area.
How can I enjoy my time there?
From hard to soft, there are plenty of activities that can consume your day or night.