Do you look for pleasant and quiet breathing in the new town of Marrakech?
Or
Do you have a train to take and you want to relax in a place not far from the train station?
El Harti park is a lovely public garden that fits your needs.
This park beats some of the paid ones with its attractions, atmosphere and, location. It is an excellent place for a little walk or to settle down.
A Hidden Treasure In The Middle Of The New Town
Inside Al Harti park, you won't believe you are footsteps from one of the most bustling areas in Marrakech.
In the middle of Gueliz, Al-Harti is a well-designed and lovely park. It has many roads lined with its various and astonishing vegetation. You will be tempted for a pleasant walk within.
You will find gigantic palm trees and tall cactus plants. Also, many species of flowers planted in each corner.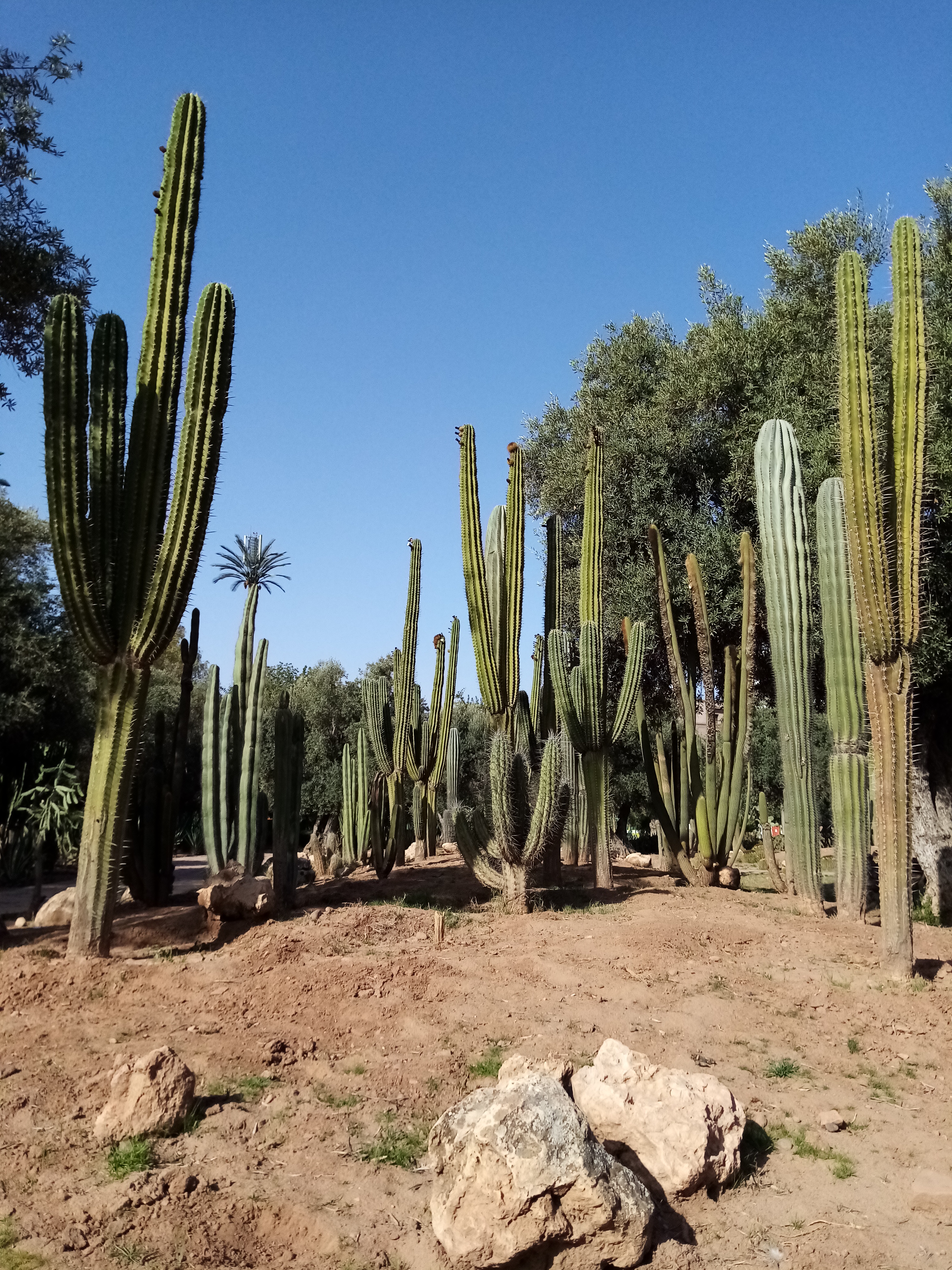 Tall Cactus
Citrus, flowers and, roses bloom and spread. You will appreciate the fragrant odor in Spring.
Little dunes of white sand compose a miniature desert. Your mind will get free of the constraint of the city.
A Park For The Whole Family
Do you love reading?
There are chairs to sit in and read your favorite book.
Do you have kids?
It is a great idea to let them come with you. They will enjoy running throughout the road garden. They will also find cool Playgrounds with dinosaur slides.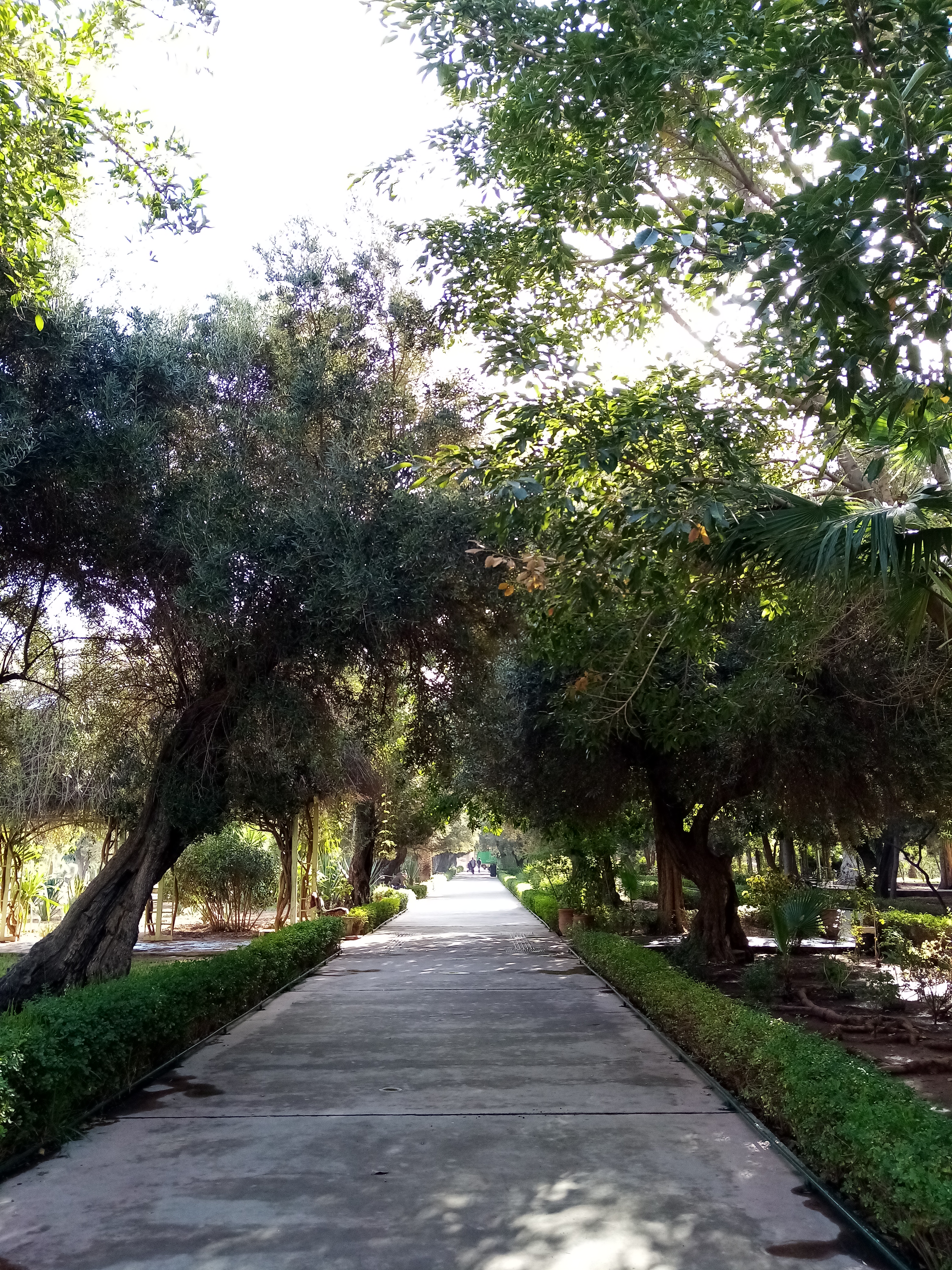 Do you want to exercise?
Sports grounds are available for your fun.
To Know Before Visiting Al-Harti Park
Pets are not allowed inside the park. There is a very explicit warning at the entrance saying that.

There are no toilets open for use.

You can access the park only through two open gates.

There are no restaurants inside. So you have to bring your food and drinks with you.

Al-Harti Park Map
Opening Time
The park is open every day from 8h to 18h in winter. And from 8h to 20h in summer.