Those who contemplate the beauty of the earth find reserves of strength that will endure as long as life lasts.
Are you an enthusiast of natural life? Do you love to be immersed in an intense and vibrating culture?
Do you look for a special place?

Morocco is a magnificent country to explore.
And,
Imlil is a prized spot in Morocco. It is one of its most original parts.

Inside this refreshing retreat, you can witness extraordinary views.
You will experience incredible moments having a meal with the locals.
And
You will discover a whole country through its deepest roots.
Table of contents
How does Imlil look like?
In the southeast region of Marrakech, Morocco, the Imlil valley is a verdant piece of land.
It is placed in the heart of the Toubkal National Park. That is the first national park in Morocco.
Imlil is rich with its stunning natural sceneries. Still, It has a profound and exceptional cultural legacy.
The Berbers are the aborigines Aborigines of Imlil. And they have a distinguished style of life. They were known, in ancient times, to be courageous warriors and generous hosts.
Imlil valley
Imlil is An Oasis Out Of The Desert
Imlil is a small settlement in the High Atlas Mountains of Morocco. It is the main base for ascending Mount Toubkal, the tallest mountain in North Africa (4167m). It is also a good starting point for several trekking ventures.
Imlil, Morocco map
The Imlil valley is a green field. It was known for its apples, walnuts, and cherries agriculture.
Agriculture and grazing were the foundation of the local economy, now, mountain tourism is the main activity. Both tourists from Morocco and abroad come to Imlil. They are soliciting a relief from the heat of Marrakech.
Toubkal National Park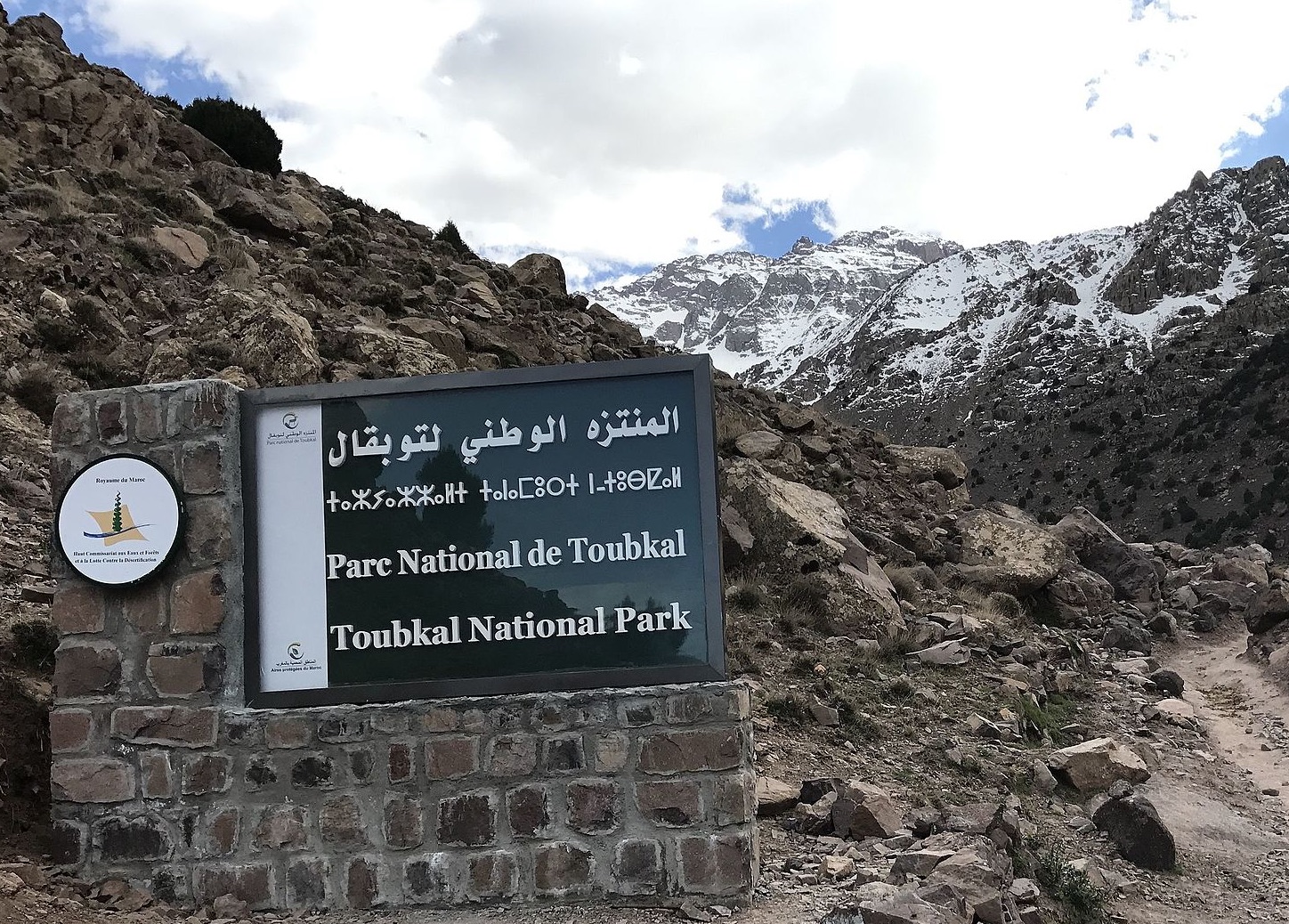 Created on January 19, 1942. Following the holding of the 9th Congress of the Institute of High Moroccan Studies. The Toubkal National Park was established in the High Atlas region. It covers a domain of 380 km2. Jbel Toubkal is the highest summit of the park at 4,167 meters.
The region has one of the richest biodiversity in the country. At the time, the main focus of the authorities was to preserve:
The highest peaks in the Atlas, including Jbel Toubkal.
The most beautiful forests of Holm Oak and Thuriferous Juniper. Those are species of tree native to North Africa, with needle leaves.
The remarkable fauna (Barbary sheep, golden eagles, brown trout).
The picturesque regions on the southern slope, including Lake Ifni. Lake Ifni is the largest mountain lake in Morocco and one of the highest with an altitude of 2,295 m.
The People Of Imlil
The population of Imlil is mostly Berbers or Amazigh. Berber Culture is one of the richest cultures. It has its own language, cuisine, jewelry, and custom.
Imlil murders: Is Imlil Safe?
On the night of December 16 to 17, 2018, the bodies of Maren Ueland, a 28-year-old Norwegian woman, and Louisa Vesterager Jespersen, a 24-year-old Danish woman, were discovered beheaded in the foothills of Mount Toubkal adjacent to the center of Imlil.
A video of some of the suspects swearing allegiance to ISIS group was released on the Internet. After that, the Moroccan general prosecutor reported the murders as a terrorist act.
A total of 18 men have been held by Moroccan Police in connection to the deaths.
Following that tragedy, the local authorities have introduced additional safety rules in Imlil and the Armed road to the summit of Toubkal:
The local authorities have installed four security posts around the Toubkal Mount. At the entrance of each, you have to show your passport or ID at the police checkpoints. So, they recognize who climbed up the mountain and who hasn't returned yet.
Hiring a qualified local guide is mandatory. Before any ascent of Jbel Toubkal (or visit of Chamharouch), check with the office of mountain guides of Imlil. They will inform you of the availability of a professional mountain. And tell you about the current rates. Their tel number is (+212 524 485 626).
Access to the ascent of Jbel Toubkal from Armed is prohibited after 3 p.m.
Reserve your place in advance. If you plan to stay overnight in one of the mountain refuges (Toubkal refuge or Les Mouflons refuge).
Bivouac in unauthorized places is prohibited.
Imlil Weather: When To Go?
Imlil lies at 1800m above sea level. The climate is warm and temperate. In winter, there is much more rainfall in Imlil than in summer.
The average annual temperature is 12 °C / 53 °F. The average annual rainfall is 541 mm.
What is the wettest and coldest period?
November is the wettest month, and the coolest month is January.
The average temperature during January is around 4 °C / 39 °F. Yet, it can drop down to -4 °C/ 26 °F at night.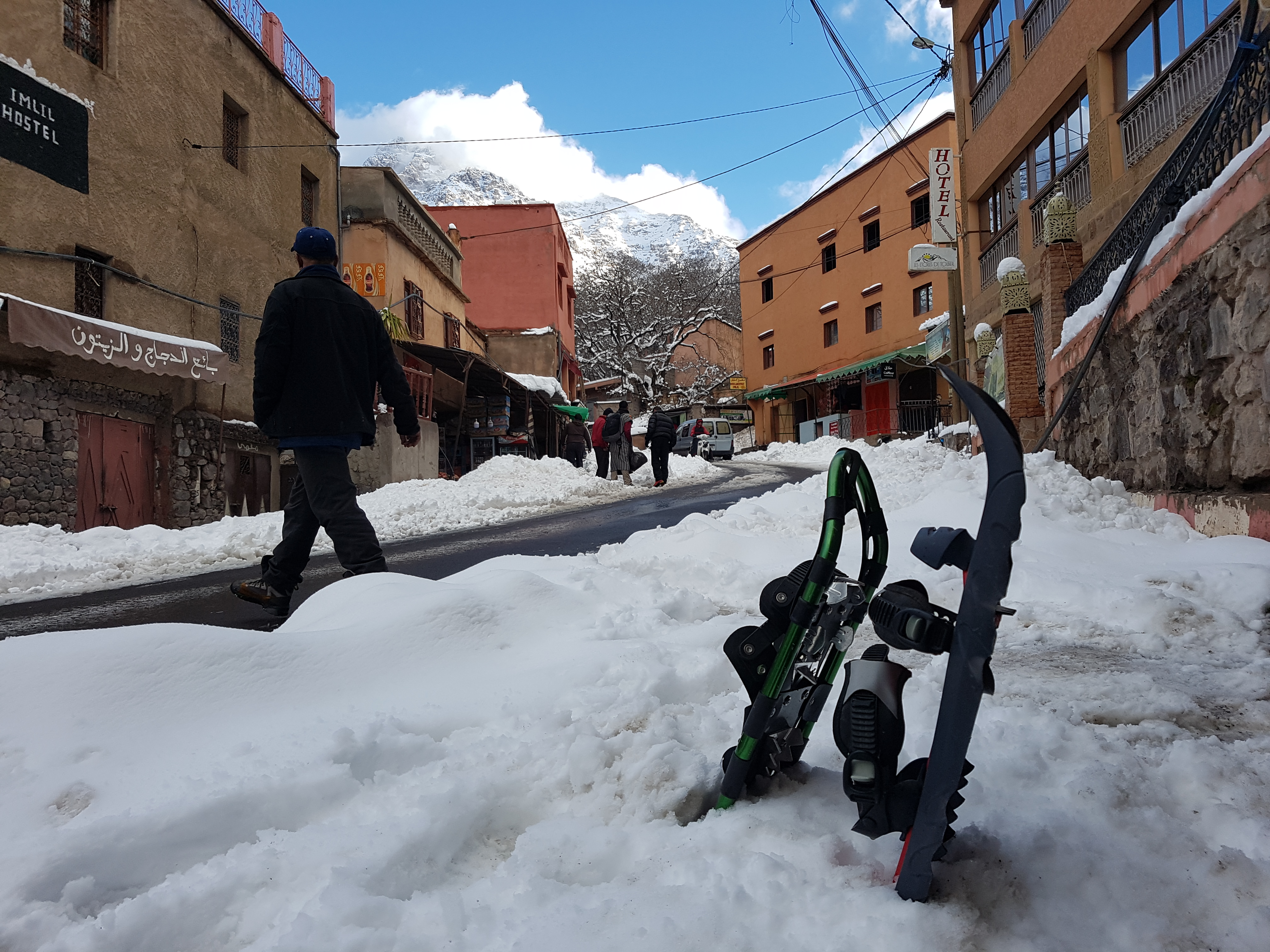 Snow in the center of Imlil village during the winter season.
What is the driest and warmest period?
Imlil has dry periods in June, July, August, and September.
The warmest month is July.
The average temperature, during this period, is around 22 °C / 55 °F. Yet, it can reach 33 °C/ 91 °F during the day.
Are you planning to go on this period?
Sunburn is a big issue during the day. Remember to put some sunscreen and drink extra water.
What is the best time of year to go to Imlil in Morocco?
During March, April, and November you are most likely to experience good weather.
Pleasant average temperatures that fall between 20 °C / 68°F and 25 °C / 77°F. Still, put in your mind that Imlil gets cold during the night, even outside of the winter months.
How To Get To Imlil?
You may need a 2-hours drive to get to Imlil from Marrakech.
The distance from Marrakech to Imlil is approximately 90 km. The road is mountainous. Though, it is in good shape.
Hire a grand taxi
The simplest way to get to Imlil from Marrakech is to hire a grand taxi.
Where can I find those taxies?
Everywhere, you can find them in front of hotels, near Jamee El Fena square or any other taxi station.
The rate should be between 30$ to 40$.
Shared grand taxi vehicle
The second option is a shared grand taxi vehicle (6-seats). You get a seat to Imlil for only about 3$. The taxi will be full of locals and may pick up people on the road.
Where can I find those vehicles?
At the Bab er Robb taxi rank. Check the direction from google maps link.
Agencies
Many agencies offer to take you from Marrakech to Imlil via private transfer. The price will vary depending on if you want a one-way transfer or a full-day use of the vehicle.
WHAT TO DO IN IMLIL
Do you have only one day to spend in Imlil?
Here is what you can
Toubkal National Park's Museum:
To get the most of your stay at Imlil, this should be your initial stop. Thanks to the interactive displays, the museum is perfect for parents and children.
Imlil Waterfall Trek
The simplest and easiest trek from Imlil is the hike to the nearby waterfall.
You will be walking through impressive walnut and apple trees. It's just around a kilometer to get there.
Hike to Armoud Village:
Armoud is a modest Berber village in the Ait Mizane Valley. It is less than a 1-hour walk up from Imlil. Quieter and more traditional, Armoud's population is around 1,900.
Armoud is the highest village in the Ait Mizane Valley. It is also a base for summiting Mount Toubkal.
Azzaden Valley, quiet and panoramic
Take a look at what village life was like decades before. Make the 5-hour trek from Imlil to see this spectacular valley.
Reach the Tizi N'Mezzik Mountain Pass
Contemplate the splendid beauty of the Imane Valley and Aït Mizane Valley. At an altitude of 2500m, this is a gentle 4-hour venture trek.
AIT Souka Berber village.
About 6 km from Imlil. AIT Souka is an isolated typical pink Berber village. You will be welcome to share a meal in a Berber family's home.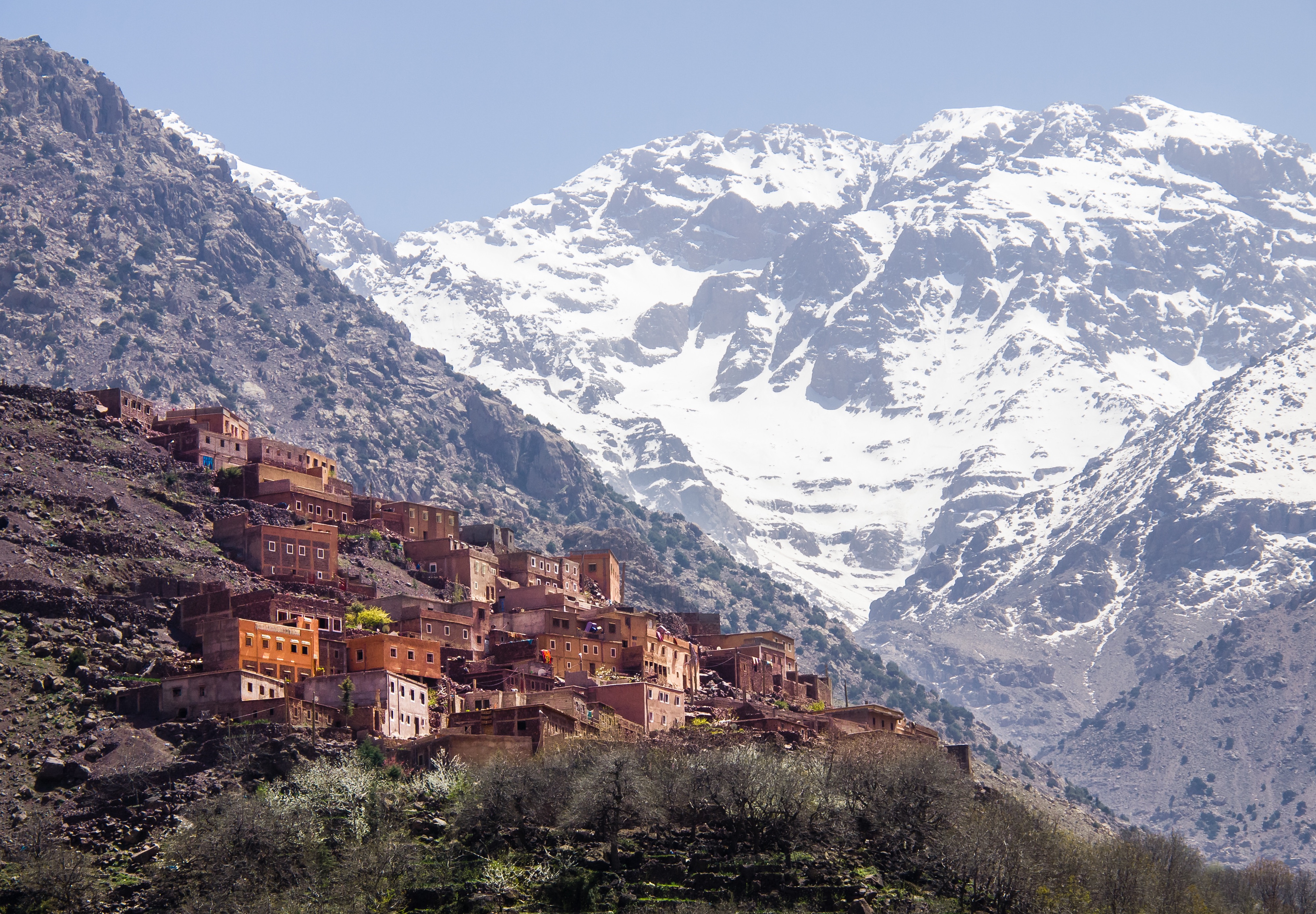 Isolated Berber Village
Numerous additional plans that may interest you.
Imlil Multi-Day Hikes
In every walk with nature, one receives far more than he seeks.
Explore the majestic High Atlas Mountains. Travel through green valleys, breathtaking gorges, and colorful Berber villages.
Get supported by a local Berber team composed of experts mountain guides, gifted cooks and clever muleteers.
Atlas Valleys, easy hike
This is an easy 2 days trek. Walkthrough authentic villages and meet the Berber population. Cross the authentic valleys and scenic mountain gorges.
This hike is suitable for parents with kids and elderly people. Most of the route is comfortable for a mule ride.
Atlas Valleys & Berber Villages
Explore the unreal Berber villages and see the unusual landscapes.
From green valleys to arid rock, you will be hiking within a contrasting panorama. Vivid Berber villages and charming mountain routes will embrace you with a warm cheer up.
Appreciate the quietude of the evening in a tender Berber settlement. And spend your night in a traditional Berber house.
Duration: From 3 to 5 days.
Trekking Imlil To Setti Fadma
Setti Fatma is a small town in Al Haouz Province of the Marrakesh region of Morocco.
In the south of the Ourika Valley, Setti Fatma is a beautiful oasis, close to the High Atlas mountains.
The village has seen a lot of visitors in the past decade. You will fall in love with its river and its seven waterfalls.
At an altitude above 3000 m, you will be passing through two valleys and gorges. You will be visiting, during your tour, eight isolated Berber villages.
This, 3-days trek, is a very gratifying hike for both nature and culture lovers.
Imlil to Ouirgane traverse
Do you want to witness a traditional lifestyle?
Take the privilege to dive inside the villages of the Ouirgane Valley.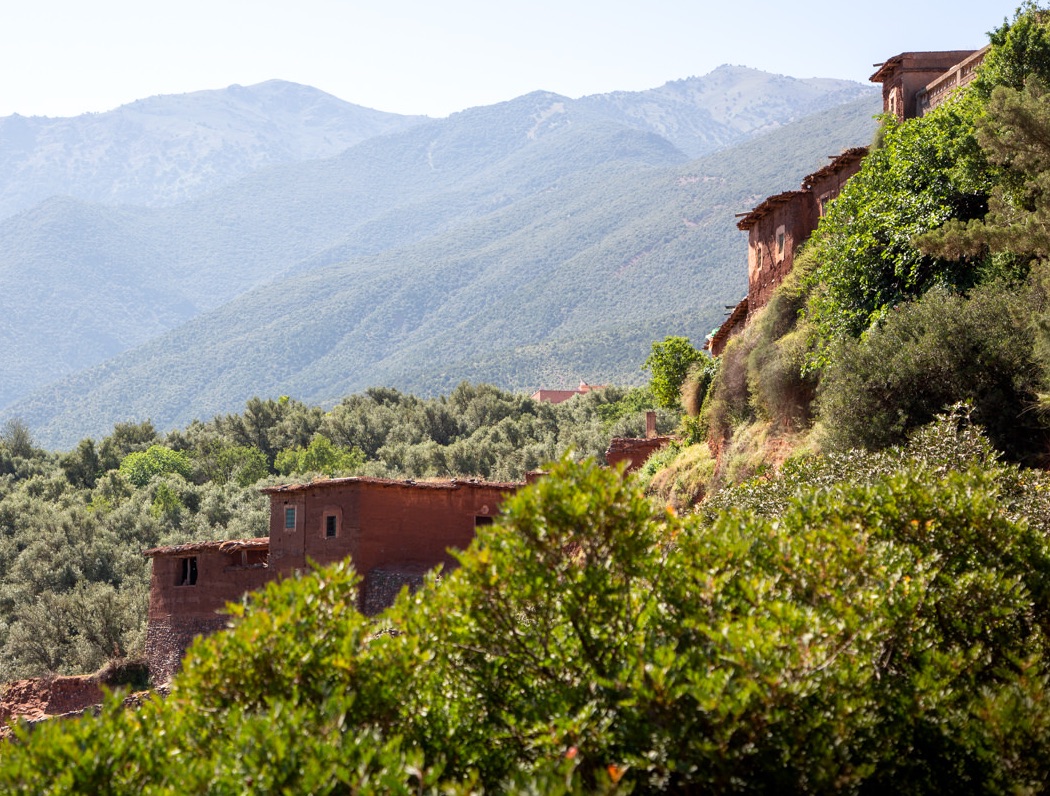 Ouirgane Valley
The valley is rich in food from small parcels of land. The local families will prepare for you, in their homes, lunch. The meal will be both organic and delicious. The ambiance will be sensational, I promise.
Yet, little by little, this piece of heaven is modernizing and opening to tourism. Hence come before it becomes too crowded.
This is a 3-days hike from Imlil.
Toubkal Ascent Trek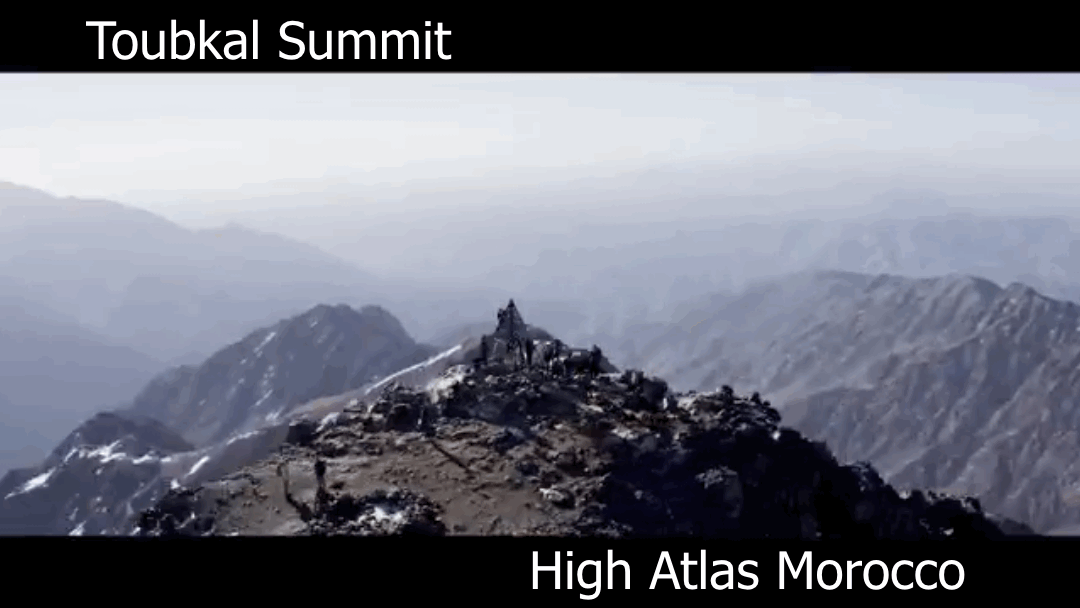 Mount Toubkal is quite a non-technical ascent. It doesn't need cords, safety harnesses, or crampons. Still, it offers a reasonable difficulty for skilled hikers.
During the summer period, hikers can climb up without much difficulty. The winter ice and snow can add an extra challenge.
This challenge is perfect for those who desire to do something fascinating in only a couple of days.
You can either take a simple, 2-3 days hike to the summit. Otherwise, make a more demanding trek in 5-6 days.
This second option allows you to walk through the surrounding valleys. Take the chance to challenge the snowy peaks. And, discover the authentic gorges leading to Berber villages and Ifni lake.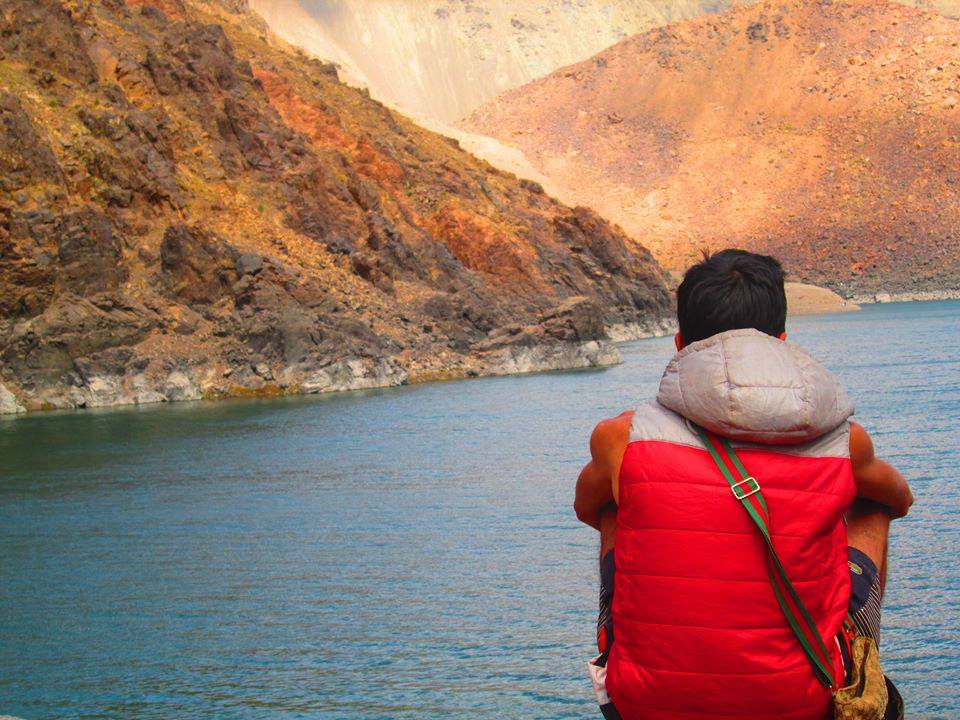 Ifni Lake picture
High atlas long Traverse
This journey may take up to 18 days. Still, it is the absolute Atlas Mountain venture.
With great cultural moments and natural sites, this is one of the most distinct mountain trails in the world.
Walking through the Bouguemez Valley and ascending three of the Atlas' tallest summits are the wildlife parts of the adventure.
You will also be visiting remote Berber villages sitting upon unusual valleys.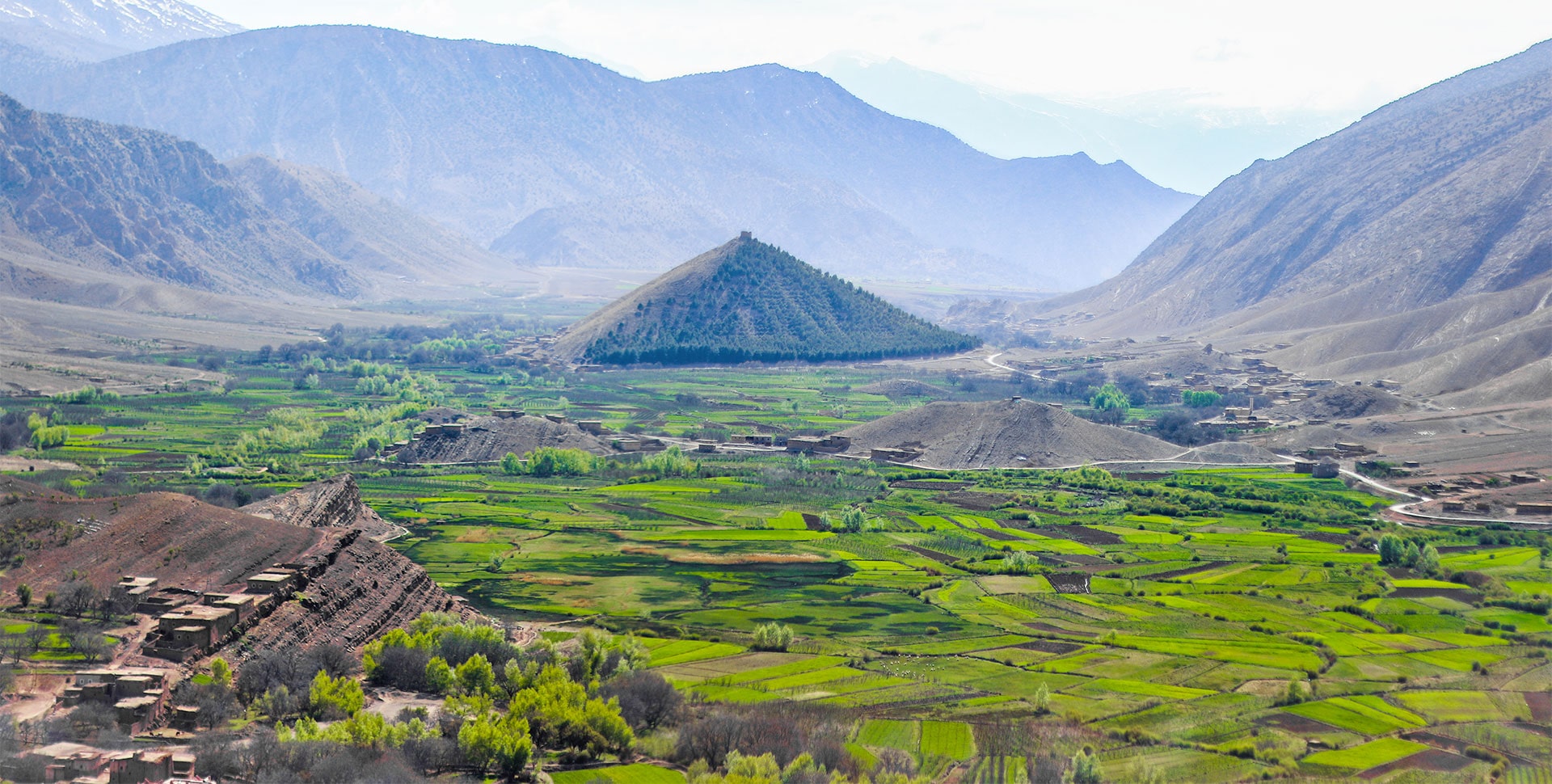 Ait Bouguemez Valley
Various additional treks that may be attractive to you.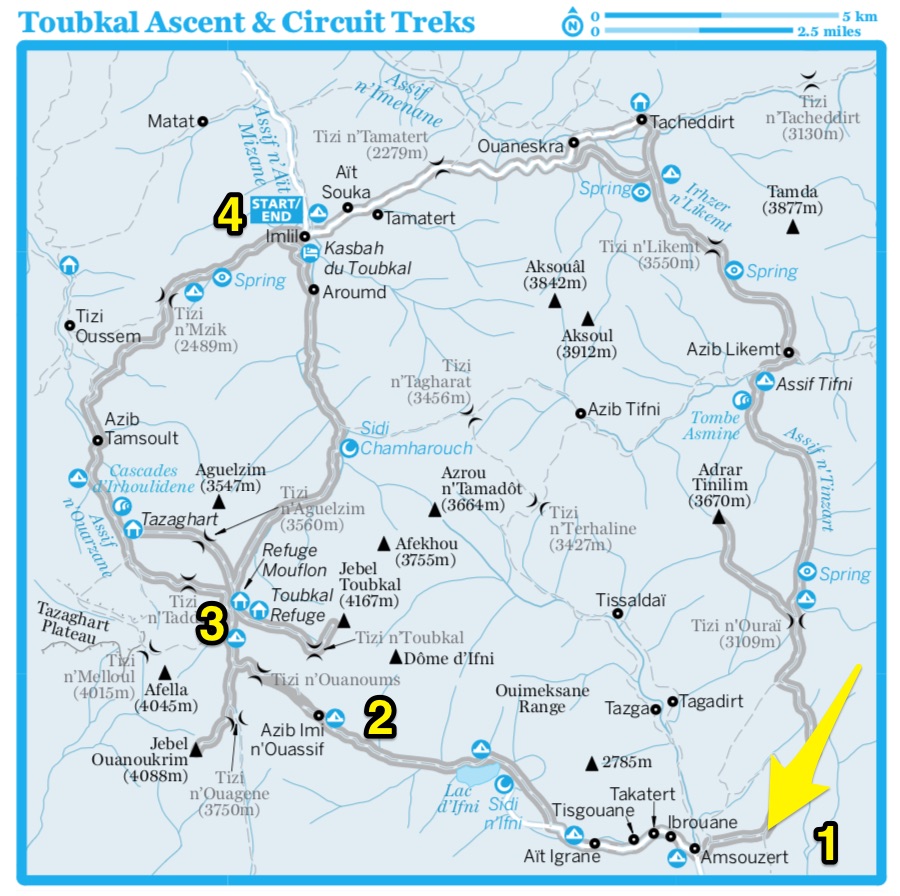 EAT-IN IMLIL:
Cooking classroom
Moroccan food is extraordinary.
Why?
Because Moroccan cuisine is abundant in taste and savors. You will want to eat until you can't anymore.
But I want to go beyond savoring the taste. I want to take it back home with me.
I want to learn to cook Moroccan Berber cuisine.
Immerse yourself in local history and the cultural background.
Get warm hospitality and learn to cook beef tagine.
Use fresh local vegetables to design your tagine.
While waiting for the meal to be ready, Discover the herb garden. Sit around and chat with the locals.
This is so relaxing.
Have lunch with a Berber family
Travel 100 years in the past.
Join a multi-generations family. From a young kid to the ancestor serving the meal.
Appreciate how gracious are your hosts.
The gathering for the food could not be more joyful.
Taste the fresh, delicious and generous food.
The meal will contain slow-cooked meat, with local vegetables. Including potatoes, olives, courgettes, and carrots.
This will remain as an incredible experience.
Food On The Trek
When you go for a hike, you absolutely need to eat while walking.
If you are on a solo 1-day trek, dry fruits are the perfect meal. Unless for me.
If you are on a multi-day organized hike, meals are prepared by accompanying cooks. You should get fresh and healthy food.
Cafés and Restaurants
Either before starting a long trek or after a day's hike. You deserve to feed yourself with a fresh and delicious meal.
There are a few restaurants in Imlil that propose good food. Also, there are some cafés in the village where you can have a tonifying espresso.
You will find the traditional collection of tagines and kebabs. And you can also order pizzas, salads and other modern dishes.
Those cafés are small, yet beautiful. And you will appreciate the traditional ambiance.
Have a good time and bon appetit.
WHERE TO STAY IN IMLIL
Imlil is quite an isolated area. Though you can find more than 100 hotels, lodges, and guesthouses.
Within a minute walk from the center of Imlil, you can find a multi-choice option about where you can spend your night. Depending on your preferences and budget, you can make your best choice.
Hotels
Pleasant rooms, free breakfast, homemade-food, and internet access are popular amenities.
Hotels have everything you may need.
Guest Houses
Small, comfortable and more traditional. Welcoming and acknowledged staff. The food is good, breakfast in particular.
You will have a marvelous pause in the Atlas Mountains.
Lodges
With a small budget.
Get comfortable and hospitable stay. Have a very warm halt, and enjoy delicious food.
Misc Tips and Advice
It's necessary to have your passport with you on the trek to Mount Toubkal. You will have to show it at each police checkpoints along the route.
There are no ATMs in the Imlil center. And few places accept bank cards.
Altitude sickness is common in High Atlas. If you feel tired, you need to stop and rest. Avoid alcohol and cigarettes.
Sunburn is a major problem, mainly during summer days.
Dress modest and conservative clothes. Lightweight cotton shirts and wide-leg loose pants are a great option. You will feel relaxed while being careful about the local customs.
Follow The Photography Taking Etiquette. In the local culture, you should ask for permission to take photos of people, especially women. If they say NO, they mean NO.
Learning some Berber words can be very powerful to connect with the locals. Here is a link to a simple Berber language guide.
Conclusion
Look deep into nature, and then you will understand everything better.
Imlil village is a green valley. It is in the southeast region of Marrakech Morocco.
The Imlil area is known as the mountain tourism hub in Morocco.
The distance from Marrakech to Imlil is around 90 km. The road to Imlil village is in good shape.
Toubkal is the highest summit in North Africa.
Climbing summit Toubkal is the biggest challenge.
The simplest and easiest trek from Imlil is the hike to the nearby waterfall. You only need a 1-hour walk to get there.
From March to November, you are most likely to meet good weather. The climate conditions will be perfect for a multi-day trek. Those treks are supported by local Berbers, mountain guides, gifted cooks and clever muleteers.